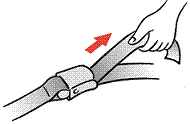 Archives
February 2006
March 2006
April 2006
May 2006
June 2006
July 2006
August 2006
September 2006
October 2006
November 2006
December 2006
January 2007
February 2007
March 2007
April 2007
May 2007
June 2007
July 2007
August 2007
September 2007
October 2007
November 2007
December 2007
January 2008
March 2008
April 2008
May 2008
June 2008
July 2008
August 2008
September 2008
October 2008
November 2008
December 2008
January 2009
February 2009
March 2009
April 2009
May 2009
June 2009
July 2009
August 2009
September 2009
October 2009
November 2009
December 2009
January 2010
March 2010
April 2010
May 2010
June 2010
July 2010
August 2010
September 2010
October 2010
November 2010
December 2010
January 2011
February 2011
March 2011
April 2011
May 2011
June 2011
July 2011
August 2011
September 2011
October 2011
November 2011
December 2011
January 2012
March 2012
June 2012
July 2012
August 2012
September 2012
October 2012
December 2012
February 2013
March 2013
May 2013
July 2013

Latest Updates
Monday, July 29, 2013
So as some of you have read in post from waaaaay back, I used to do Business Promotions somewhat frequently. This is where you work an event in uniform, sometimes it can be to openly promote the airline, as is the case at Travel Expositions, or an Airshow, but most of the time it is at a sporting event that we sponsor.
I'm not on the official team, nor do I want to be as there is a lot of ambiguity with the rosters each month. It's nice to do an event, say, once every 2 months, just to give yourself a break from flying. More often than not when flying again after a BP I feel mentally refreshed and eager to work again. However since last November, every month, the airline have been calling and emailing me to work a BP again. Many of the dates have clashed with the exam dates for my diploma course, so I have had to refuse. But slowly I'm starting to pick up events again which is a bit of a nice change. Last month I worked a cricket event in Birmingham - I hadn't been to Birmingham in over 5 years and have friends that live there, so that event was a pleasure to do. This month I worked a soccer event in Istanbul - also a pleasure to do, not only because the other 11 girls were very sweet and enjoyable to be around, but also because I'd never been to Istanbul before. When they offered me the BP, they told me the dates, but not the location, and since it fell within Ramadan here in Dubai, I took the job, hoping to get out of the 'fasting' environment, not realising it was also in a Muslim country. As it turns out I didn't have to worry too much - the laws in Turkey are nothing like the laws in the UAE, and it was great to see tourism thriving there where in the UAE it basically comes to a standstill for the holy month.
We were also assigned a hotel right on Taksim square, and hearing about the recent protests worried a few of the girls. Nothing of note really happened when we where there, pretty much every night after sunset there would be a few protestors shouting in the streets as they converged on Taksim square, but it was all very tame. The amount of police in the square - with water cannons and clad in riot gear on standby - was absolutely immense, you'd have to be pretty brave to stir up trouble.
As much as I wanted to do a ton of sightseeing, in the end I was ultimately there to work, so I wanted to at least see Hagia Sofia (Ayasofya) and the Blue Mosque (Sultan Ahmet) during the trip.
Hagia Sofia is constantly under restoration, not only to make it more structurally sound, but to restore the mosaics that were hidden underneath plaster for over 200 years.
Showing it's wear and tear
This dome is absolutely massive - barely got it in one shot...
The museum's former life as a church, then a mosque, all culminate into the most famous example of Byzantine architecture.
Stained glass windows, I'm not entirely sure if these are currently undergoing restoration or are in need of it.
Blue Tile.
The Perspiring Column. Apparently if you rotate your thumb inside the hole one full rotation and it comes out damp then all your ailments will disappear. It wasn't damp for me :-(
Ramps to go up to the second level, and there were stairs to make it back down again. If you're headed here anytime soon - BRING GOOD SHOES! Some tourists dared to take on these ramps with kitten heels on...
View from the second level
Other visitors leaving their mark.
Not as crowded on the upper level...
Exterior shot of Ayasofya.
Once we left the Ayasofya we then heard the call to prayer, and after asking around we heard that for the next hour there would not be public access to the Sultan Ahmet mosque. Eventually we did make it there, but chose not to spend too much time there as Iftar was fast approaching.
Exterior shot of Sultan Ahmet mosque.
Courtyard of the mosque.
As you can see I love my roof shots.
The interior of the mosque, and as you can see it's not hard to know why this is known as "The Blue Mosque"
Yep, I had to cover myself as well.
Dusk at the mosque, waiting for Iftar.
It was a shame we didn't get a lot of time to see much of this city, and I know I'd love to come back here on days off. I still managed to fit in a Turkish Hammam (slightly different to the Morrocan Hammam I was used to on
layovers to Casablanca and Tunis
), tried Turkish ice cream (far too 'gummy' for my tastes, but one to check off the list) and bought more Turkish Delight and Baklava than I know what to do with.
4 comments
Tuesday, May 28, 2013
So I wrote this post from the Tuileries gardens in Paris
And rather than spend the layover on an intense tour of the city with my
blogger partner-in-crime Ben
(who's antics I encountered the next day) I decided to chill out for a bit. I was blessed to have a 48 hour Paris in my roster for May - actually my entire roster is amazing with a day off for my exams, 4 days off to extend my leave, this trip plus 2 Nice flights, where I've never been able to visit except within the confines of the airport. The 48 hours were actually the first I had to myself to completely chill out and finally jot down my thoughts on the chaos that was Eurovision 2013 in Malmö.
This year I was fortunate enough to be a member of the San Marino delegation. After a failed attempt at working as Press and a rejected application for a Fan Accreditation, the delegation were more than happy to take me on board and do whatever possible to support their entrant, Valentina Monetta. She participated a year before in the Baku contest, but this year was a bit different - we had a song that was written specifically for her and that was generating a lot of buzz and support amongst the press and fans. I was in such disbelief after hearing I was working for San Marino that I told absolutely no one I was with a delegation until I physically saw the accreditation around my neck in Malmö.
Valentina Monetta at the meet and greet.
Finland's Krista Siegfrids in what I believe to be typical Finnish attire :-)
Eythor Ingi Gunnlaugsson from Iceland performing an acoustic version of his entry - he probably had the second best male voice in the contest, behind Romania's Cezar.
Most of the meet and greets were quite chaotic - crowds were usually 8-10 people deep, with the exception of Germany and the UK which were just complete pandemonium. The press conferences were a little more tame though.
The home favourite, Robin Stjernberg, who was just absolutely adorable.
A very unfocused shot of Bonnie Tyler. It was hard to keep my camera straight what with all the actual press jostling with each other.
The San Marino press conference. From left is our lovely Head of Delegation Alessandro, lyricist Mauro Balestri, Valentina and composer Ralph Siegel. If anyone from Australia is reading this post and remembers
this song
charting around the 1980 Moscow Olympics era, he was responsible for composing that as well.
It was a great experience working with a delegation for the first time, and particularly one that was international in its very nature - There were Sammarinese, Italian, French, German, Israeli, Maltese, Estonian, American and Icelandic members of the delegation; and as the only Australian on the team it felt amazing to give my full support for an entry for a change, compared to previous years where you don't really know who to cheer for, and end up with other Aussie flag bearers cheering for whatever song you liked. It felt amazing to be included, and it felt even more heartbreaking to be in the arena during Semi Final 2, to hear 10 countries qualify and your country not being announced.
Valentina outside the dressing rooms.
Finland rehearsing their number dressed in onesies.
The bright red vertebrae dress from Azerbaijan.
I think one of the best moments for me was during the rehearsals where we were permitted to access backstage, then see the rehearsals from a special delegate viewing area with a great view of the stage and the monitor. The feeling of elation when things would go well timing-wise and seeing how that translates on the monitor for what the viewers would see back home was something special. It felt amazing to be a part of that moment.
My promotions accomplice over the two weeks - Kelly, whilst we're in the delegate viewing area.
I was also invited to attend a breakfast meet-and-greet with the Australian broadcaster SBS and their commentary team, Julia Zemiro and Sam Pang. I was in a unique situation compared to everyone else there - I've been in Dubai since 2005, and Julia and Sam took over the commentary duties from 2009. I've tried to get hold of the Australian commentary, however everything online from them is geo-retricted, so I've never heard what they're like regarding the contest. I only knew Julia from watching repeat episodes of RockWiz during my Australian layovers, and Sam I've never heard talk before. There were some video shorts that were played at the event, and some of the humour in them was lost on me. I'm wondering whether or not living away for so long has taken a toll on my Australian-ised humour a bit. It's a strange moment of realisation, that's for sure...
With Valentina at a cocktail function with the Sammarinese head of state.
So onto the actual arena shows themselves, and it was a different vibe to previous years. All the fans in Malmö Arena were assigned into the standing area, which for six consecutive nights can be a little too much - I quickly grabbed the offer of seats when they were offered for the Jury Final of Semi Final 2. The tickets were booked back in November, and I had very real concerns about how my ankle would hold up for the shows, but the pain was very minor and it didn't swell up - when you're in the arena surrounded by other fans you can't help but dance and forget the pain during the shows.
Next to the most important man in the contest - the wind machine operator
These bracelets would light up before each entry in the flag colours of the country performing. We were also told that if we stayed until the end credits that they would be reprogrammed to light up after the contest was over. The floor manager only told us this on the night of the Grand Final - I wish I'd known that for the previous 5 shows I attended so I didn't have 5 bracelets that no longer worked :-S
And of course you have the fans who dress up every year and make the contest just a little more special. I'm truly stumped as to how they manage to fit a costume and wig in their luggage - I had barely any room left for two weeks of Eurovision in the cool Swedish climate, let alone having to worry about costuming and flags as well.
I was quite pleased with Denmark's win - after seeing it live at the Dansk Melodi Grand Prix in Herning it was obvious that this would challenge for the top position. Now the discussion has turned to next year's contest - and even though Copenhagen Arena isn't completed yet - I really hope they choose Copenhagen to host. There was too much drama with booking a hotel, then getting to Boxen on the night of the national final. I really don't want to go to Herning again...
At least in Copenhagen if the accommodation situation gets really bad, I could at least book a hotel in Malmö ;-)
6 comments
Wednesday, March 27, 2013
Well rather than another photo-filled holiday post, I thought I should update you all on how things have been going here in the Towers.


Well the biggest thing that's happened is that I passed my driving test! First attempt too :-)


It was a bit strange though, for over a decade I imagined how I would react once I finally scored my drivers licence. It took so much time for me to rouse myself to get behind the wheel of a car again, I kept imagining myself dropping to my knees and crying out of sheer happiness once that glorious laminated card was mine. But I did none of that - just a good 10 minutes of smiling and that's it. I worked my butt off to get it, and now it was mine.

One thing they don't really tell you - and what you don't realise until after you pass and start searching on the net, is that you cannot hire a car unless you've been driving for a year or more. The plan I had was to hire a car and make do with that until around June/July and then get serious about purchasing one. I guess I am stuck using RTA public transport until that time, which is a shame. They even have signs for car hire companies around the driving institute saying "Hire the day you get your licence!" However after a short enquiry, this is mainly to target those that have licences back in their home countries that do not convert directly to the UAE, so they have more than a year's driving experience.

The test itself was very short for me - about 10 minutes. You also hear a lot of things beforehand about the testing system, that everyone except Emiratis fails on the first attempt, that the examiner determines whether or not you pass based on how you're dressed or your nationality etc. so I did my best to block out all this and at the same time expected a first attempt fail. I did one right-hand turn at a signal, then one U-turn, a lane change, and I was finished. Unlike back home where it's just yourself and the examiner in the car, here in the UAE there are 3 of you being assessed in the same car. I was paired with two Arabic girls who insisted on getting tested first, and the two of them spoke Arabic the entire time with the examiner, so the whole time I kept quiet and tried to not only avoid freaking out but to also take note of the mistakes they were making. It must have worked - the other girls didn't pass.

Those lessons consumed about 6 weeks of my life, my entire free time. Every single rest day and day off was spent at some point behind the wheel of a car, so I'm glad now that it's over with and I can now concentrate with flying and studying.

The Security Management course is going great, I guess. The first unit I did was really interesting, but the one I'm currently in the middle of, Risk Management, is just doing my head in. I spent an entire Manchester layover just immersed in the stuff, and I'm certain that what I submitted in the assignment was just word salad after the 9th page, but having just received a mark of 80% on the paper, I guess not. I know the proper thing to do is to go through the paper again and see where I could improve and what not, but I don't even what to look at it again until the exams in early May. My current due paper is on Aircraft Incidents and Crisis Management, which isn't as bad I guess.

Flying-wise, I've just been flat out up until now. Mainly Russia and Johannesburg. Lots of Pelmeni, Borscht and Boerwors. I'm not complaining.


The trip to St Petersburg was my favourite. The crew were all amazing to be around and it was the Captain's birthday, so we were in a celebratory mood. Yalki Palki is probably the most touristy restaurant you can visit in old Leningrad, but I didn't have a single bad meal there. Dancers doing the Kalinka every 30 minutes had me downloading the Alexandrov Choir's album as soon as I got back to the hotel.



I'm also on a bit of a health kick at the moment. Slowly trying to change my diet around, less eating out and more cooking at home. I don't know what spurred this on - perhaps after having amazingly hearty food on the trip to Bratislava/Budapest I needed to give my heart a break.

I mean, after walking a good 4 hours in snow this deep...


The only thing that will warm you up is this...


Bryndzové halušky, potato dumplings and sheep's milk cheese curds topped with bacon bits.

Anyway, whilst cleaning up around the apartment, I found a 'workbook' full of exercises that I received from a personal trainer from years back. I was in London on a promotion for a week, and I'd never been in a gym before in my life, so I don't know what possessed me but I hired a trainer for 3 sessions during my stay. Mainly working with dumbbells and the Swiss ball.

Currently I'm doing 2 days of weights, followed by 1 day of running, twice a week with a day of rest. Cutting down on the running (before I was doing 4-5 days a week) has actually helped a lot with my motivation - I don't dread getting out of bed in the morning and the running play list I have doesn't bore me. I can slowly start to see muscle definition in my back and shoulders - which makes a bit of sense considering I don't tend to hold a lot of weight there. It might be a while before I see a full body transformation, but at the moment I'm loving weight training, and its been almost 4 weeks now.

This has had a knock-on effect with my diet. I cannot remember the last time I had a cupcake or a cheesecake. Or coca-cola. When I work out in the morning, I feel like I have to be healthy for the rest of the day so that I don't waste the morning's effort. Now when I'm in the mall and I get a sugar craving I head straight to a juice bar. If the craving's still there after the juice, then I allow myself something sweet, but this has yet to happen. And the biggest change is that I'm currently teetotal. After I came back from Copenhagen at the end of January, I just wanted to challenge myself as to how long I can cope without a drink. Now it's been 2 months and I haven't had any alcohol in my system at all - I feel great! I have a bottle of Hungarian Tokaji chilled and ready when it's time, but at the moment the goal is to last until Eurovision without any booze. Let's see how long I can last...
6 comments